Welcome to the first of a series of posts dedicated to helping you get the most out of your Gigmor account. We're going to start by looking at how to book bands with your talent seeker account. Booking talent on Gigmor is easy and you have a couple of options when it comes to discovering and booking talent. You can either browse the members page and message artists that you're interested in or you can create a gig post and receive applications from interested artists. This post will guide you through creating your first gig post.
Create a Talent Seeker account
First, you need to login to your talent seeker account. If you haven't created a profile yet just head to the signup page and be sure to click the button that says "I'm Seeking Talent."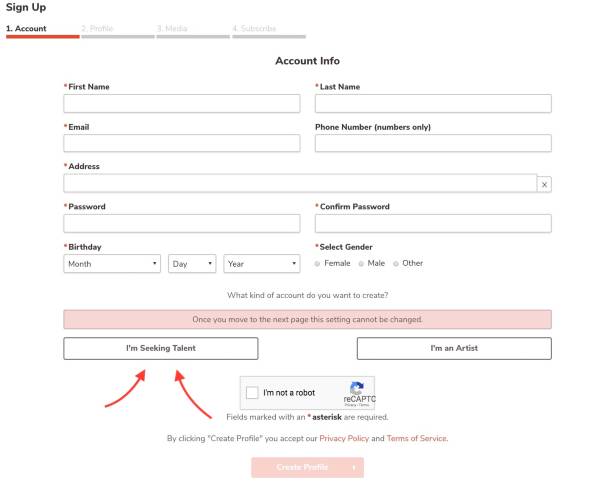 Create a post
Once you are logged into your Talent Seeker account, click "Add a Post" in the upper right corner of the page or on the lower right corner of your profile card (shown below):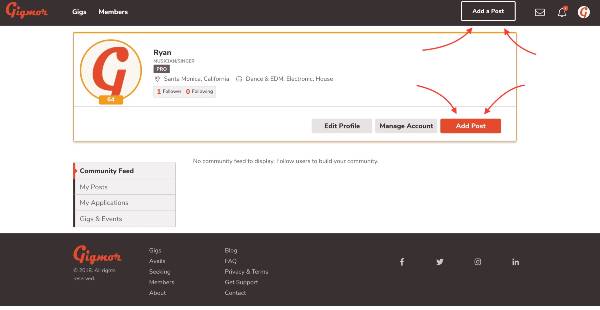 Next you'll want to select what type of post you want to make. If you're trying to book an artist for your venue or party, select "Gig."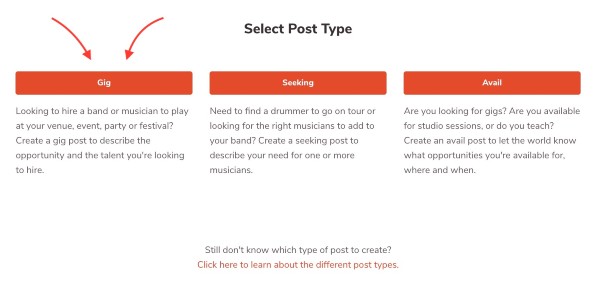 On the next page, you'll enter all of the details of your gig – date, time, venue, pay etc. It's a good idea to put the venue name, date and time in the title because it will make it easier for artists to find your gig.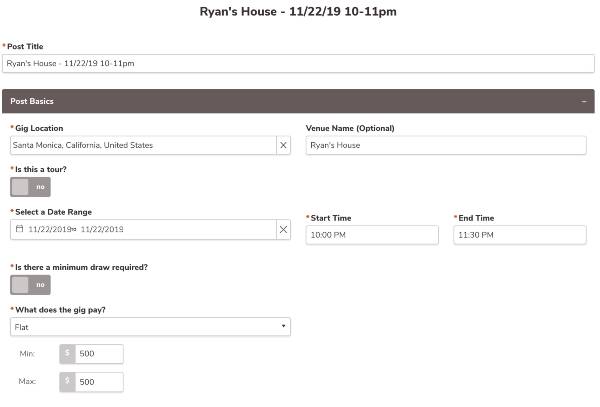 Make sure you complete all of the required fields.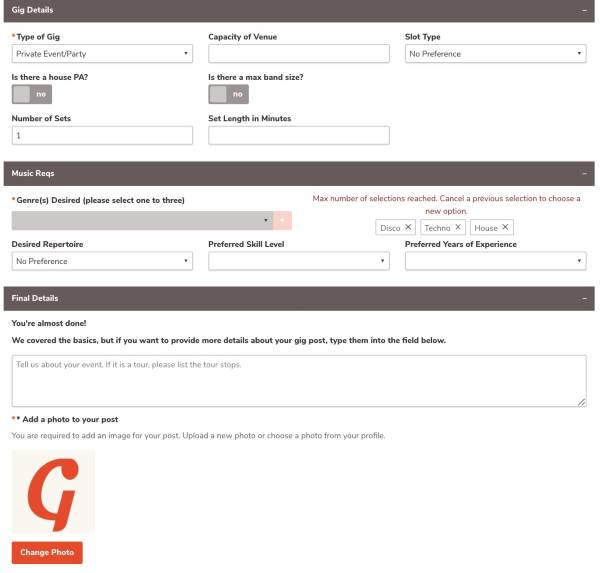 Once you've completed all the required fields, click on the "Preview post" button at the bottom of the page.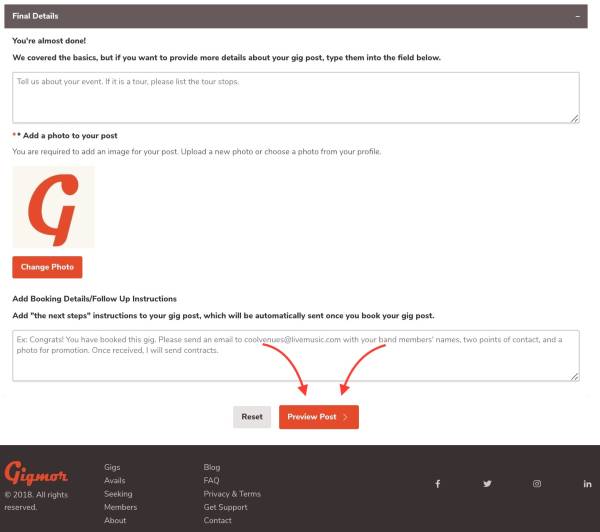 On the preview page, review all of your gig details to make sure the info you entered is correct. Finally, click on "Publish Post" and your gig post will go live!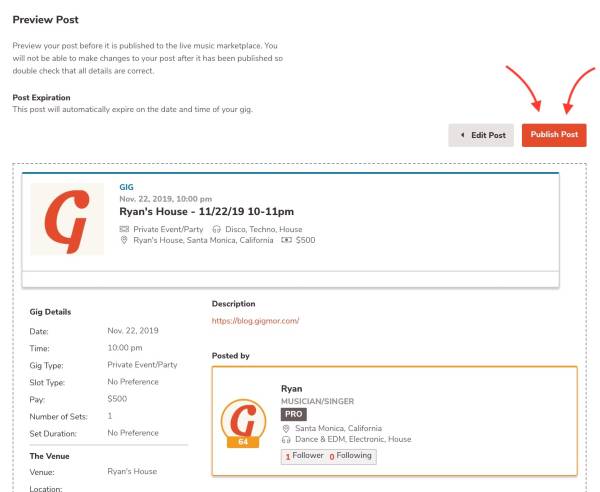 You did it! You just created your first post on Gigmor and you are well on your way to booking a band. Next, we'll talk about receiving artist applications and how to evaluate whether an artist is right for your gig or not.