Discover MIHI NIHIL: Redefining Artistry with Film
We are extremely excited to present Gigmor Rising Artist MIHI NIHIL, a Los Angeles-based band that's redefining the boundaries of music. Even beyond their art, they offer us some extremely potent, crucial lessons about the potential of alternative methods of monetization for all modern artists: collaborating with the film and entertainment industries. We talked with their lead singer, MIHI, to gain some insight into the group and how they work.
Who Are They?
MIHI NIHIL is composed of an incredible foursome of singer Mihi Vox, guitarist Benjamin Montoya, bassist Nick Steinberg, and drummer Adam Alt. MIHI NIHIL is an emerging band self-described as "a melodic sound redolent with nostalgia" and steeped in atmospheric post-punk and rock music. They formed as a group of music-interested friends, just hanging out: "We've been friends in other musical circles and we just decided to get together as a way to, you know, to be together and decided, like, let's just try writing. We all like whiskey." With their captivating blend of alternative rock, their free-flowing creative process, and their remarkable achievements in the movie space, they are a noteworthy bulb of creativity in the music industry.
According to other reviewers, MIHI NIHIL establishes itself as a compelling blend of musical genres. Press have described MIHI NIHIL as "street poet post-punk meets shoe gazing art rock," "a darker cow punk/paisley underground vibe," and "the most beautiful translation of melancholy to music." But MIHI NIHIL doesn't fit neatly into any box. Mihi herself discloses, "The music we create is very free-form. We write all together in one room, and it kind of just happens very naturally, almost like a jam. Someone comes up with an idea, and we create music that way together. So, I would say the end result is categorized as alternative rock music, but we dabble in a little bit of post-punk and various other influences."
Celebrating Milestones
MIHI NIHIL's journey has been marked by numerous milestones, including the release of its debut album "MIHI NIHIL" in 2021. Since its release, nearly half of its tracks have been used in feature films. Through these films, their music reached #1 on the Amazon Music charts, #15 on iTunes, and #18 on the NACC most added music charts. Their album was listed in the 2021 Grammy ballot for Best Alternative Music Album. In 2023, they released their single "So Please" at Gigmor's Showcase at the SXSW Music Festival.
Alternative Monetization: Film & TV Placement
MIHI NIHIL is a window into a whole new unique approach that musicians can take in attempting to monetize their work. Many musicians never look past the $0.003 – $0.005 per stream on average Spotify or $0.0013 per stream on Pandora; especially the many artists all over the world who may not have an overwhelming audience from which to financially justify the cost of producing merchandise, generating sponsorships, hosting and booking live shows, or selling physical music. One incredibly interesting way smaller artists can get their start is by writing music for films and television.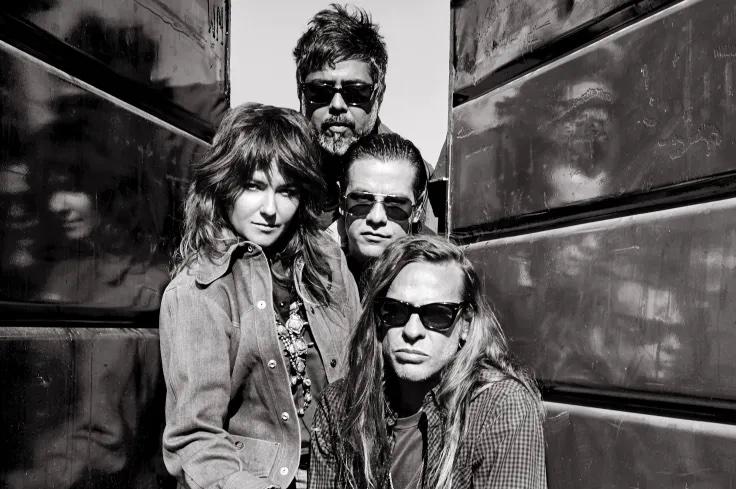 MIHI talked with us about her experience with film placement: "So, everyone says like, oh, try to hit up music supervisors, but that really has not proven to be very successful. It ended up that the producer (Adam Lasus) that we used for the first record knew a couple of music supervisors [on film sets, the people responsible for licensing, commissioning, and purchasing music fit for specific elements in the movie] who contacted him for recommendations for specific spots in movies." These music supervisors often work with a limited budget and don't have the means to book Led Zeppelin or Blink-182 for every small part of their movie. Instead, they'll reach out to musicians in the same creative space as what they're looking for, and ask them to provide music with specific tempos, styles, or other things that will make the music fit their vision. Artists are then paid relative to the amount of music used in the film. This is a significantly more lucrative opportunity for artists than streaming and can have some great tertiary effects due to exposure like MIHI NIHIL experienced.
However, hiccups can disrupt the process. With so many artists out there vying for work, you want to make sure of professionalism, and part of that is ensuring that paperwork is easy for the music supervisors to file. Mihi offered some advice to anyone starting a group and intending to work in this space. She offered that in her experience with MIHI NIHIL, it can be easier to execute these placements if the entire band operates under the same PRO (Performing Rights Organization). Making your work easy to license (not having to ping-pong documents to several institutions for a small clip of work) is an important task. MIHI NIHIL is a great example of the potential for success of film placement.
What's Next?
As their music continues to captivate audiences inside and outside theaters and their cinematic placements expand their reach, MIHI NIHIL showcases the limitless possibilities of the world of entertainment. This quartet is a cool force to be reckoned with, and their work and story are a testament to the boundless opportunities that await artists who explore the intersection of music and film. Be sure to follow them on Gigmor and social media! Stay tuned for the new album to come out early next year.

MIHI NIHIL Linktr.ee

Subscribe to MIHI NIHIL on YouTube

Follow them on

Gigmor

Instagram

Listen to MIHI NIHIL on

Spotify

Apple Music

Featured photo and black & white posed photo credit: