If you want to talk about true Angeleno musicians and figureheads, Shea Welsh is quite a prototype. Though he was born in Baltimore and raised in the East Coast, he obviously found his niche in the famed music capital. First and foremost, he is a massively accomplished guitarist, having performed with members of some of the most famous bands to grace the music industry and logged countless hours in the recording studio with various artists. His ability to transcend multiple genres "keeps him at the top of many music-makers' lists."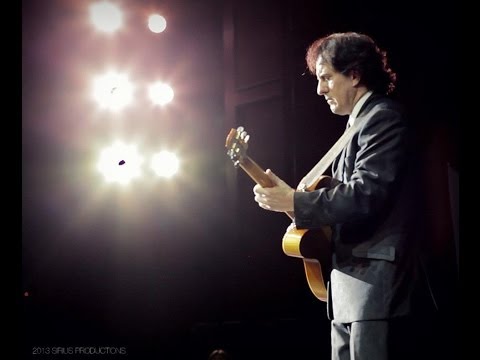 (Pictured above mid-concert.)
Shea fronts an LA-grown band that performed for three years on Thursday nights at Pip's on La Brea as a part of a residency, so it's not hard to see that he loves to perform. He's very involved in the Jazz world and has really dipped into that scene – he's headlined at Jazz festivals like the Long Island Jazz & Blues festival and the Panama Jazz festival to name a few. He's been a sideman for many groups, always being flexible in his ability to adapt and create, whether it's with a small combo or a big-band like Paul McDonald's. Check out Shea performing "Sancho T. Panza," an original composition, with his band. Perhaps this will give you a sense of just how talented he is.
Not only has he made his mark on the scene as an artist, but he has also done quite a lot of work as a producer and a writer. His most recent producing project was the The Hipnotics' debut recording along with his work helping to write and produce Michelle Coltrane's second album. However, this isn't all. Shea decided early to give back to the industry that shaped him through education. He is a member of the faculty at the University of Southern California's Thorton School of Music and has written a few instructional books on Blues and Jazz. Most recently, he has opened The Shea Welsh Institute of Jazz as a branch of The Conservatory of Performing Arts over near Westwood in Los Angeles. The school is open for dedicated high school and middle school students looking for an intense experience and immersion into the study of Jazz. He will be giving these kids masterclasses in theory, performance, and repertoire, and they are bound to benefit from his experience and absolute mastery. He's pictured below with some of his students.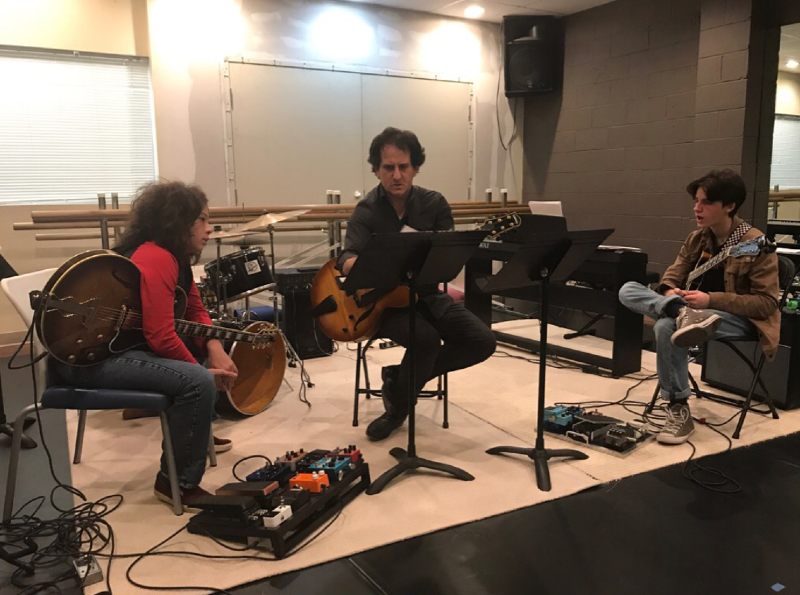 Shea is certainly making his mark, not only on stage and in the halls, but almost most importantly, in the minds of the young. His commitment to his young students goes to show how much he truly cares about bringing out the love of music in as many people as he can. If all of this wasn't impressive enough, there's one more thing. In addition to all of his work with Michelle Coltrane, Shea released his own debut jazz album entitled Arrival to the world earlier in 2017. Go give this album a listen, as it will take you to a place different from all others. His unique composition will grab all listeners with intent and fury and also with the soft tenderness of the blues. Look out for Shea Welsh around Los Angeles – whether he's performing, producing, writing or teaching. Wherever he is, he is leaving quite a stamp on this historic city.