Today we unveil the extraordinary talent of Gigmor Pro Artist Sebastian Blue (Sebastian Hochman), freshman at Stanford University, who has an unrivaled passion for innovation and tireless creativity. With an impressive array of musical ensembles and artistic goals, mastery of an incredible number of instruments, and a desire to make a lasting impact, Sebastian is a rising star who deserves your attention. He has diverse talents, ambitious projects, and an unwavering dedication to improvisation and art. Sebastian's latest EP will be released at the end of the summer.
He's Multifaceted
Sebastian Blue's musical journey is a testament to his commitment to his craft. Participating in no less than eight different ensembles during his freshman year at Stanford, Sebastian immerses himself in a spread of genres. Whether performing with his band General Consumption, his jazz combo Imposter Syndrome, a salsa group, or the Stanford Klezmer ensemble, Sebastian's love for music knows no bounds.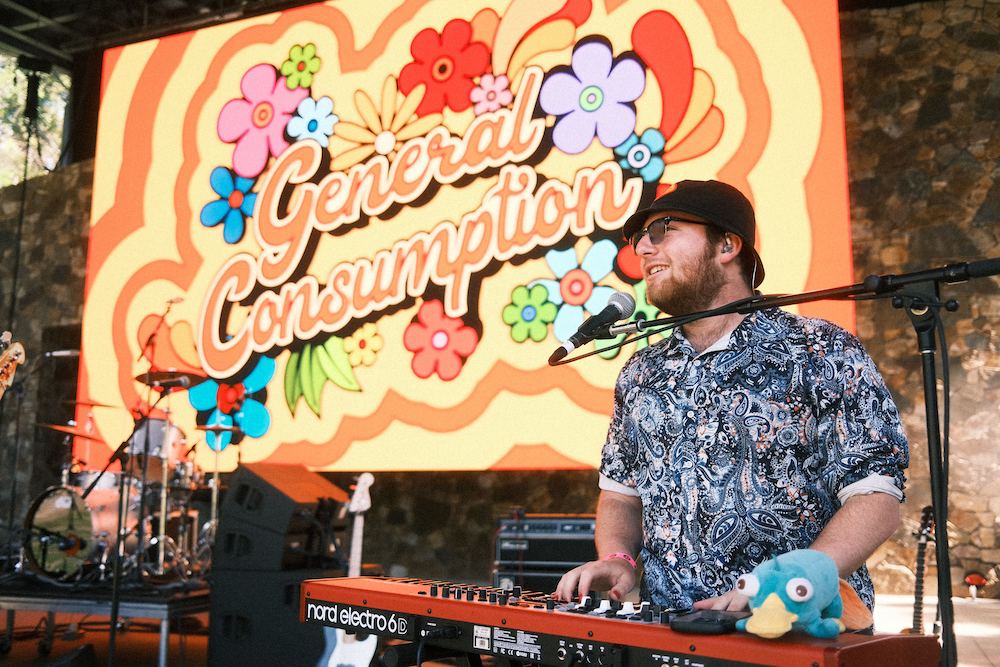 Not limited to just conventional instruments, Sebastian's talent extends to piano, bass, drums, guitar, ukulele, and banjo. In our conversation with him, Sebastian posited that he finds inspiration in exploring other instruments in his compositions. "I find that I'm able to write more interesting things on instruments I'm less familiar with because then I'll come up with things I'd never come up with on piano." Sebastian's range shines through his compositions, which gracefully blend folk, classical, jazz, and Latin influences.
He's not limited to music. As a high school student, he showcased his artistic ingenuity by rewriting and composing music for a production of Shakespeare's "The Tempest." This early experience allowed him to explore the intersection of music and theater, fueling his passion for both improvisation and musical theater. His project's music was released as the album "Full Fathom Five."
Sebastian also contributes his insightful perspectives on music as a staff writer for the Stanford Daily. Through his writings on the experiences of being a music major at Stanford and the impacts of AI on the classroom experience, he explores the present and future of music, delving into its evolving landscape and championing the needs and aspirations of fellow musicians and Stanford students. "It's important to have as many resources for careers in arts as they do in STEM. If you're an artist, you're kinda in the deep end."
Sebastian continues to nurture his love for improv as an active member of the Stanford Improvisers. Collaborating with fellow performers, he pushes the boundaries of creativity by participating in the creation of fully improvised, full-length musicals. He talked with us about how it's a very interesting, yet super different experience from traditional theater: "We're not just focusing on trying to make the audience laugh, we're trying to keep them amazed." He is part of the group's band, which composes and arranges a full musical's worth of songs, compositional stories, and reprises, all at the drop of a hat.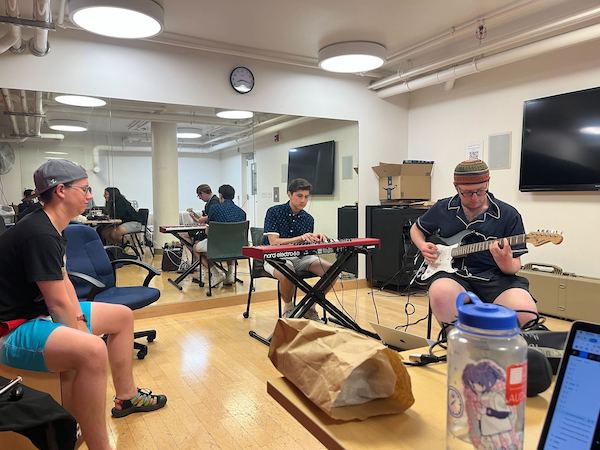 Tenets to Live By
Sebastian's involvement in theater, particularly improvisation and musical theater, holds great importance to him. He is guided by improv group founder and author Patricia Ryan Madson, who offers thirteen insightful principles in her book "Improv Wisdom."
Say yes
Don't prepare
Just show up
Start anywhere
Be average
Pay attention
Face the facts
Stay on course
Wake up to the gifts
Make mistakes, please
Act now
Take care of each other
Enjoy the ride
Upcoming Projects and Ambitions
As Sebastian Blue, he is set to release an EP of experimental music by the end of summer 2023. SWADE, his Los Angeles band, rocked the stage last summer at the famous Moroccan Lounge, a show which sold out. Sebastian also currently has They recently performed at the UCLA Spring Fling, which had more than seven thousand audience members.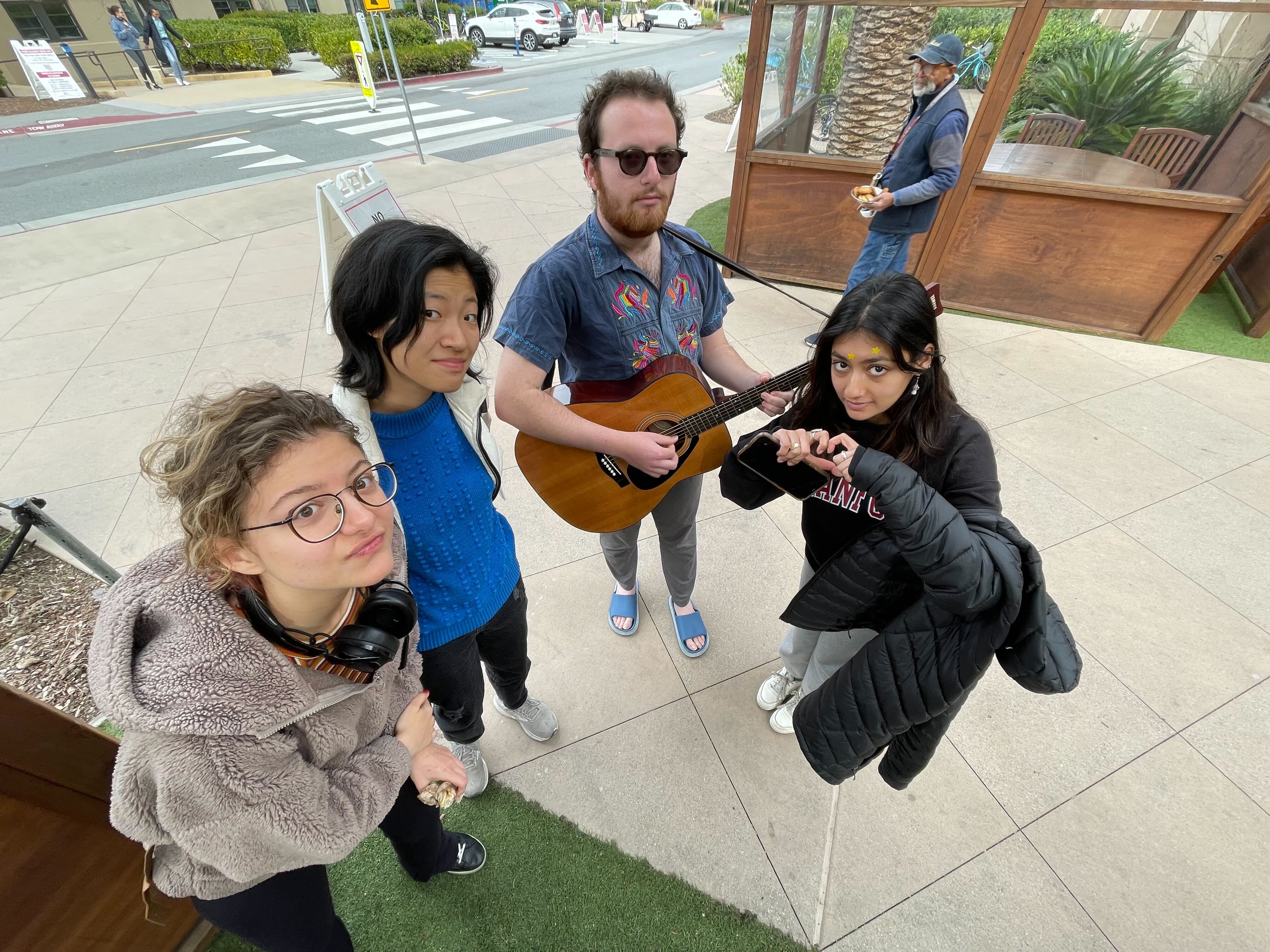 Sebastian envisions a future where musicians are encouraged to prioritize creativity in addition to financial gain. Sebastian aspires to establish a musician-run record label that supports artists and fosters an environment where their creative visions can flourish. In his quest to strengthen musical connections, Sebastian actively collaborates with fellow musicians everywhere, both on and off campus, and with people all over the world. His ability to connect with artists not only enhances his creativity but also creates a supportive community of like-minded individuals. "I want to create a label run by musicians, to build them up. I want it to be creativity-forward, not finance-forward."
Building on his collaborative spirit, Sebastian values connections forged through jam sessions and live performances. "Whoever wants to work with me, I'm all ears." Whether it's securing gigs through cold emails or reaching out to fellow musicians, he embraces the power of networking to bring his music to new audiences. Sebastian's dedication to his craft is further bolstered by his ability to supplement his musicianship through web and graphic design, showcasing his resourcefulness and commitment to nurturing his talent.
What's Next?
Sebastian Blue's boundless passion, versatility, and dedication to music define his journey as a rising artist. With years of professional experience in nearly every facet of art, a resumé filled with incredible feats, a mastery of so many instruments, and an unparalleled drive to create, he is poised to make a lasting impact on the landscape of music. For more information, check out his interview in the Argonaut, and be sure to follow him on Gigmor and his social media for updates.