Over 1.5 million records were sold during the week of the first scheduled Record Store Day this year, titled "First Drop." This marked the second best week in record sales since tracking began in 1991 and the best week for RSD since it started.
Record Store Day was originally conceived by a group of independent record retailers in 2007 and has grown to global scale. Despite the event's independent roots, major labels and major label artists participate by releasing unique, colorful vinyl and either hard to find or unreleased material from their archives. According to the RSD organization, 60% of releases come from indie artists and labels (as of 2015). Sales figures, however, tell a different story. In fact, 22 of the top 25 selling albums on June 12's Record Store Day were from a major label or major label subsidiary.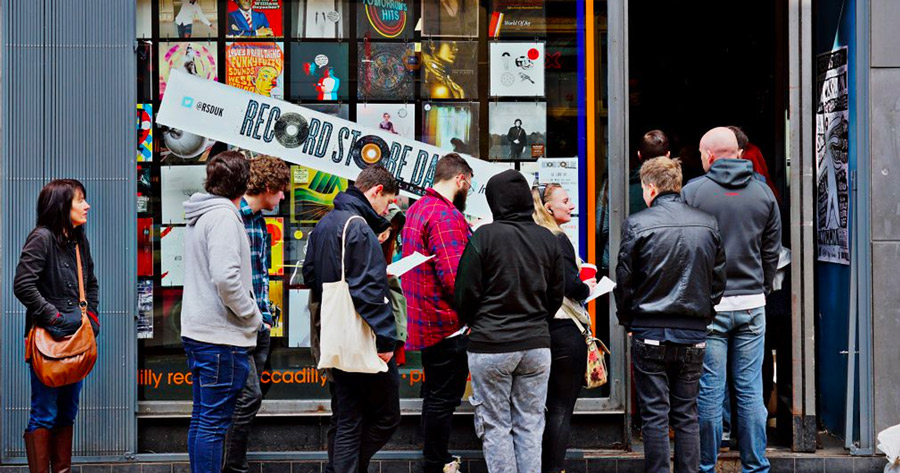 Critics of Record Store Day claim that major labels have co-opted the event as yet another marketing tool and that the costs of pressing vinyl and promoting limited releases are prohibitively high for truly independent labels and artists.
What do you think? Drop a comment below or find us on social @gigmor
P.S. Here are the indie releases that made it into the top 25:
Freddie Gibbs & Madlib – Pinata on Madlib Invazion
Al Green – Give Me More Love: The Orchestral Greatest Hits on Fat Possum Records
Fela Ransome-Kuti & The Africa 70, Open & Close on Knitting Factory Records
From the archive: King Gizzard & The Lizard Wizard reschedule tour